Who We Are
We are a rocket company based in Arizona, the place where Pluto was discovered and where astronauts come to train before they start their career in space! We at Cygnus know model rockets, it's our passion! We will make your model rocket goals higher because blasting off is our expertise!
Our Mission
We are glad you found us! With an infinite amount of model rocket suppliers out there, choosing from one can be a challenging task, and in some cases, it can turn out not exactly how the customer expects and deserves. At Cygnus, we take you above and beyond. We make sure that you get top of the line, high-quality products only! With us, you will find a select range of model rockets and accessories to satisfy your needs and passion for rockets. Whether you are a beginner, intermediate, or experienced rocketeer, we have what you need!
Looking Forward to the Future!
We appreciate your preference! Cygnus Model Rockets will partner with you to further your skills and passion for rockets. We look forward to stretching our relationship for many years and generations ahead!
Products
GYRO CHASER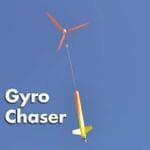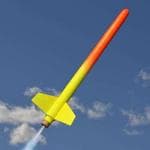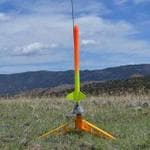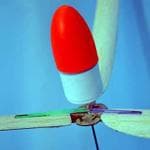 PRICE: $45.40
Model: 05022
Skill Level 4: Slightly Challenging
Length: 16.800" (42.67 cm)
Diameter (Max): 0.980" (2.49 cm)
Fin Span: 5.000" (12.7 cm)
Fin Count: 3
Motor Size: 18mm
Recovery System: Helicopter
Launch Pad Type: Low Power
CP Location: 14.28" (36.27 cm) from the tip of the nose cone
Additional Info:
Competition Helicopter that obliterates duration records
Made in USA
The Gyro Chaser is great to up against any competitor in its class because of the amount of time it stays in the air. It uses rotor blades that are encapsulated within the rocket and unfolds during its free fall. Even though the rotors do need a wider tube, the drag that it creates compensates for that. The width of the tube does not mean that the aerodynamics were affected – the rocket will still fly exceptionally high into the sky giving you the longest amount of time in the air as possible. This rocket will give you a great chance at winning first place because it was designed to hang in the air!
This rocket is perfect for B and C motors with its 18mm engine mount. Because of the high altitudes that this rocket will be reaching and how slowly it will fall to the ground, you'll be having to run a long way to chase after it so make sure to have your running shoes on!
ZEPHYR HIGH POWER ROCKET
AVION
CIRRUS BREEZE ROCKET GLIDER
APPRENTICE STARTER SET
MINI-COPTER
ASPIRE
ESTES 13MM 1/4A3-3T
ESTES MOTORS – 1/2A6-2
Shop Now!